Advances in artificial intelligence, robotics, and automation, supported by substantial capital investments, are fueling a new era of intelligent automation, which is likely to become an important driver of organisational performance in the years to come. It is important for trade unions and workers within  companies in all sections of the oil and gas  sector Upstream –  mid – stream and down -stream  understand the change and  adopt strategies through their  collective bargaining agreements (CBAs) and trade union power against the risks of intelligent automation, employers may feel they will fall behind their competitors in their bottom line and profit and their share price. This will be another challenge for offshore trade unions to ensure workers are up-skilled and part of the process of negotiation to any threats to skills and jobs in the UKCS Oil &Gas sector.
As the cost of intelligent automation declines and its capabilities grow, applications of the technology will proliferate. Savvy use of intelligent automation starts as a competitive advantage and will become, over time, table stakes. Companies will need to consider a range of issues in order to take full advantage of the possibilities of intelligent automation:
Strategy: discovering how to use intelligent automation to improve operations, innovate, or grow
Technology selection and integration: choosing and integrating appropriate artificial intelligence technologies
Information management: acquiring and readying information assets for machine learning applications
Human capital: developing talent strategies and staffing and training plans as intelligent automation changes the skills, job descriptions, and organisational models that companies need
Risk management: assessing and mitigating a host of risks, from cyber threats and privacy breaches to product liability and even claims of discrimination, which could be leveled at poorly trained robotic recruiting agents.
Companies,  in the example above, may need outside expertise in artificial intelligence and data science to extract greater value from the rich data assets they already control. For others, benefiting from intelligent automation may require identifying and securing rights to third-party data sources that could power a machine learning system.
Yet more reasons to have the valuable trade union experience, expertise and advice in the world of work to protect your skills and jobs and future.
---
Bring on the robots – technology centre seeks new ways of using them offshore
The fledgling Oil and Gas Technology Centre (OGTC) is seeking inspiration for novel ways of using "plug-and-play" robots to cut asset inspection costs and help unlock marginal discoveries in the North Sea.
On Monday, Aberdeen-based OGTC will launch two "calls for ideas" (CfIs), each backed by investment funding worth about £1million.
Innovators can grab a share of the cash if they demonstrate their technology concept or idea can deliver transformation against a specific theme.
Ultimately, the aim is to tap 225 "small pools" of UK North Sea oil that are currently deemed too costly to develop.
One of the CfIs is focused on asset integrity, where OGTC is looking at how robotics could be used for the non-intrusive inspection – often in confined spaces – of pressure vessels and tanks.
The small pools CfI is aimed at standardising a subsea development life-cycle approach to support the rapid engineering and delivery of projects, better connectivity between modular components and the transfer of equipment from one field to another.
It also seeks to promote the use of key supplier components and resolve technology conflicts between current and future systems.
OGTC – launched just last year – will accept submissions for both CfIs from Monday until July 31. Full technical details and an of overview of the process will soon be available on the centre's website.
Rebecca Allison, asset integrity solution centre manager, OGTC, said: "We're looking for deployable robotic technologies for pressure vessel and tank inspections that reduce cost, improve quality, increase efficiency and enhance safety.
"The use of robotics for inspection is developing rapidly across several industries and has the potential to transform the asset integrity performance of oil and gas facilities across the UKCS (UK continental shelf)."
OGTC small pools solution centre manager Chris Pearson added: "Designing plug-and-play subsea equipment for developing marginal oil and gas fields is an opportunity recognised by all exploration and production companies.
"Industries such as nuclear and automotive have proved that plug-and play-technology can significantly reduce life-cycle costs and help create new business models."
It is hoped the introduction of similarly innovative technology to the offshore sector could "significantly" lower the cost of developing North Sea fields and help maximise economic recovery of the estimated 10-20billion barrels of oil and gas that remain.
Submissions for the two CfIs will be evaluated on criteria including value creation, sound scientific principles, time, cost and risk reduction.
Successful innovators will receive professional guidance, funding and support to develop their ideas towards the next stage of development.
The CfIs are part of OGTC's Open Innovation programme, which aims to unlock the full potential of the UK North Sea.
---
Robots: The Future of the Oil Industry
Companies are investing in unmanned, robotic drilling rigs
by
August 30, 2012, 9:59 PM GMT+1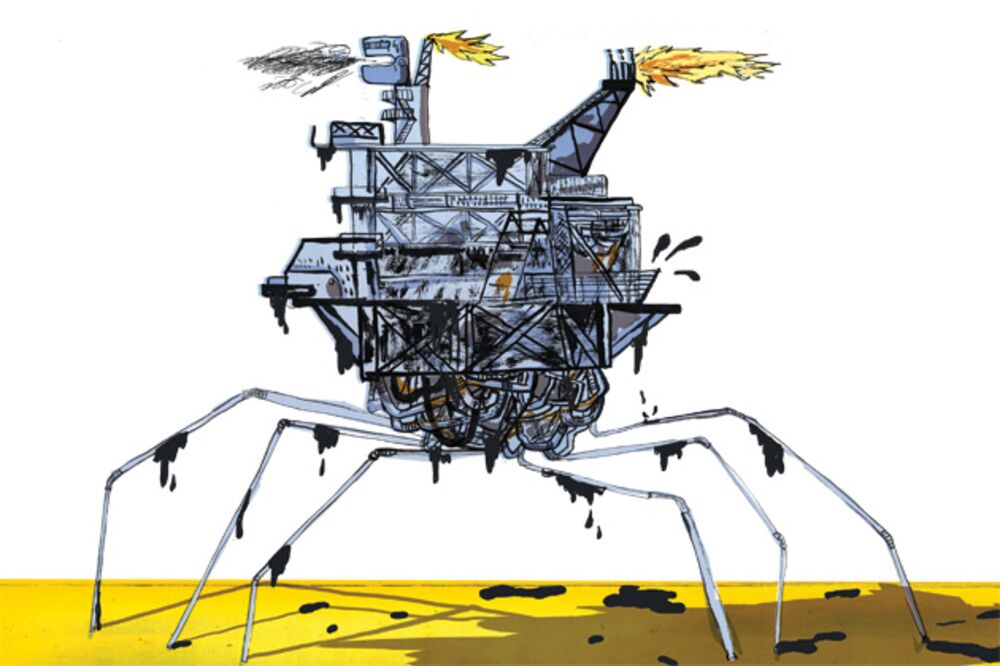 NASA's Mars rover may have something to teach the oil industry. Safely traversing the Red Planet while beaming data through space turns out to have a lot in common with exploring the deepest recesses of earth in search of crude oil and natural gas. Robotic Drilling Systems, a small Norwegian company that's bent on developing a drilling rig that can think for itself, has signed an information-sharing agreement with NASA to discover what it might learn from Curiosity.
The company's work is part of a larger futuristic vision for the energy industry. Engineers foresee a day when fully automated rigs roll onto a job site using satellite coordinates, erect 14-story-tall steel reinforcements on their own, drill a well, then pack up and move to the next site. "You're seeing a new track in the industry emerging," says Eric van Oort, a former Royal Dutch Shell executive who's leading a new graduate-level engineering program focused on automated drilling at the University of Texas at Austin. "This is going to blossom."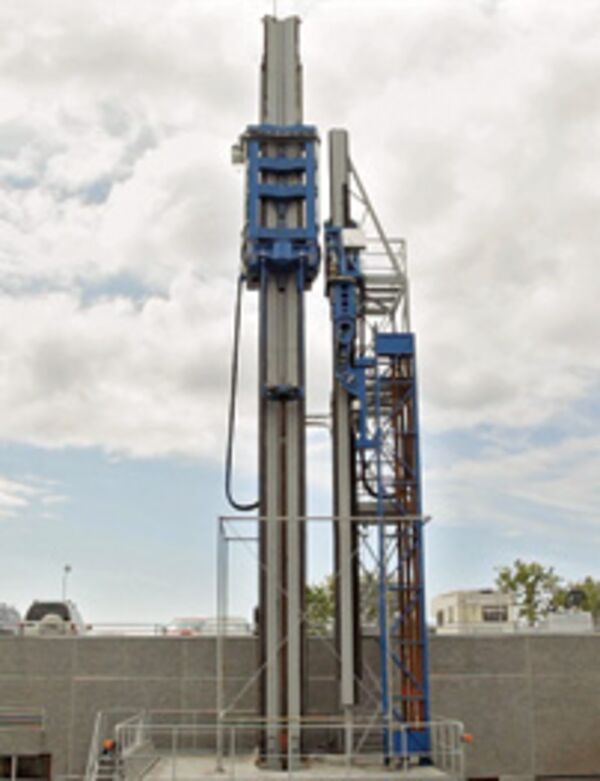 Apache, National Oilwell Varco, and Statoil are among the companies working on technology that will take humans out of the most repetitive, dangerous, and time-consuming parts of oil field work. "It sounds futuristic," says Kenneth Sondervik, sales and marketing vice president for Robotic Drilling Systems. He compares it to other areas that have become highly automated, such as auto manufacturing or cruise missile systems.
Until recently, robots have been a bit of a hard sell in an industry that has long relied on human ingenuity, says Mark Reese, president of rig solutions at National Oilwell Varco: "In the past, it's been all about, 'We need more and more people and experience, and that's the only way to accomplish this task.' "
The 2010 BP disaster in the Gulf of Mexico helped shift attitudes, says Clay Williams, chief financial officer at National Oilwell Varco. Eleven men were killed when the Deepwater Horizon rig caught fire and sank. Statoil has projected that automation may cut in half the number of workers needed on an offshore rig and help complete jobs 25 percent faster, says Steinar Strom, former head of a research and development unit on automation at the Norwegian company.
Robotic Drilling Systems is designing a series of robots to take over the repeatable tasks now done by deckhands, roughnecks, and pipehandlers on a rig. Its blue, 10-foot-tall robot deckhand has a jointed arm that can extend about 10 feet, with 15 or so interchangeable hands of assorted sizes. The robot is anchored in place to give it better leverage as it lifts drill bits that weigh more than a ton and maneuvers them into place. The company is also collaborating with researchers at Stanford University on a three-fingered robot hand embedded with sensors that give it a touch delicate enough to pick up an egg without crushing it.
The Mars rover is designed to collect data and take action on its own based on programmed "reasoning." As a step in that direction, some companies are working on technology that will make drill bits more intelligent and able to respond instantly to conditions they encounter, such as extreme temperatures or high pressures. National Oilwell Varco and Schlumberger have developed drill pipe wired with high-speed data lines to allow the bit to feed information to workers at the surface. Apache is writing software that will essentially allow the drill bit to think for itself, communicating directly with equipment at the surface that controls speed and direction. Graham Brander, the company's director of worldwide drilling, sees it working much like a plane on autopilot, flying on its own with a human on standby, ready to assume the controls if necessary. "That's what I view very much as the automation model for the oil and gas business," he says.
Other breakthroughs are taking place onshore, where producers are racing to drill tens of thousands of wells in U.S. shale fields. On a recent morning in north Houston, Johnny Alverson, a senior foreman at rig builder Drilling Structures International, fired up an 1,800-horsepower John Deere engine and picked up a remote control box as big as a car battery as he prepared to move a 167-foot-tall drilling rig without the aid of a crane. With the push of a couple of buttons on the remote, the green light lit up next to "walk" and the rig slowly heaved itself up five inches off the ground on four large, flat feet. The $20 million monster can move at a rate of a foot a minute. Says Drilling Structures Executive Vice President P.J. Rivera: "You start to feel good about yourself when you can pick up a million pounds with the flick of a thumb."
---
Not yet a member of an offshore trade union, can you afford not to be a member?
Get Protected! Get Active! Get Organised!
Join Unite online today!
Unite is the largest trade union  for offshore workers in the North Sea UKCS
Have a voice, take action and make change happen. Join the union
Join Unite today!