Offshore workers 'down tools' on Mariner platform
http://www.bbc.co.uk/news/uk-scotland-north-east-orkney-shetland-43681309?SThisFB
https://www.energyvoice.com/oilandgas/north-sea/168157/breaking-hundreds-of-workers-down-tools-on-mariner-project/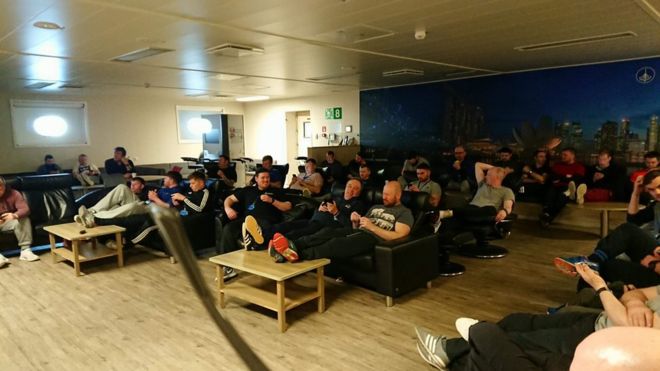 Workers on a North Sea platform say they are staging unofficial industrial action over poor working conditions.
They said they had stopped work at 07:00 on the Mariner platform, 95 miles (150km) east of Shetland.
It is part of one of the largest new offshore developments in UK waters for more than a decade.
Contractor Aker Solutions, which is working for operator Statoil, said it is aware of the situation and is investigating.
A spokesman said: "Aker Solutions has been made aware that some workers based at the Mariner field have chosen not to work today.
"The company has received no official notification of this activity and is looking into this matter."
Statoil declined to comment.
The initial refusal to work was expected to last four hours, with the possibility of another stoppage starting at 19:00.
---
Unite the Union  "the Offshore union" is currently organising in the North Sea Oil & Gas sector; if you are not yet a member of a trade union and you work offshore
Get Protected! Get Active! Get Organised!
Join Unite the Union  online today
http://www.unitetheunion.org/growing-our-union/joinunite/
The offshore workers are part of the
Chemicals Pharmaceuticals  Process and Textiles  Industrial sector (CPP&T) They are all serviced from the Aberdeen Unite office
44 King Street Aberdeen
AB24 5TJ
01224 645 271